Richards Auto Parts offers a full line of aftermarket & performance parts, accessories, and more. Our store is located at 35562 23 Mile Rd. in New Baltimore, MI. Store hours are 9AM-5PM Monday-Saturday & Closed on Sunday. Parts can be purchased in person at our store, or over the phone at 586-725-2361. Odds are good that we either have what you are looking for in stock, or can obtain it for you in a timely manner.
---
DIY OIL CHANGE SPECIAL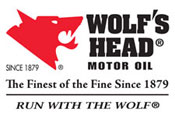 Richards Auto Parts offers a do it yourself oil change special for $24.99. This special includes 5 quarts of Wolfs Head oil & oil filter. It is a great value for the do it yourself mechanic. This offer excludes cartridge filters, Marine, and Diesel applications.
Price:$24.99
---
MONROE SHOCKS & STRUTS

Richards carries a full line of Monroe Shocks & Struts. Some of the popular Monroe lines include the Monro-Matic ™, Sensa-Trac ™, Reflex ™, and Max-Air &Trade;. Monroe is a leading supplier of ride control products to OE vehicle manufacturers worldwide, that expertise translates to Monroe's OE-quality Aftermarket replacement products. Call us today
586-725-2361
for pricing & recommendation on the proper product for your vehicle.
Starting Price:$26.99/Each

---
VP RACING FUELS
VP Racing Fuel is available at Richards Auto Parts. From Fuel Additives like octane booster and fuel injector cleaner to high octane race fuels we have what you need.
Call us at
586-725-2361
to inquire about pricing, availability and ordering.
VP Racing Fuels 5 Gal Sealed Containers In Stock:
(Leaded) C12, C14, C14+, C16, C23, C25, MR12, MRX02, MS98, N02, Q16, U4.4, VP110, VP113, VP Import; (Unleaded) C10, MS93, MS100, MS103, MS109, T2, T4, VPR; (Ethanol) C85, X85, X98; (Methanol) M1, M5.
VP Racing Small Engine Fuels: 4 Cycle, 40:1 premix, 50:1 Premix, Fix-it-Fuel. (Avaible in 1 Quart, 1 Gallon or 5 Gallon Cans)
VP Racing Fuels 54 Gal Drums In Stock:
(Methanol) M1,

VP Racing Fuels Traction Compound In Stock: LC5 and LC7 (Available in 1 gallon jug or 5 gallon can)
5 Gallons Starting At:$89.18 (VP 110. Please call for current pricing)
---
WAGNER BRAKES

The full line of Wagner Brake Products are available from Richards Auto Parts. The Worldwide leader in Friction offers product lines that feature quick, convenient, precise installation for passenger vehicles and medium-duty commercial applications. The ThermoQuiet ® product line of brake pads and shoes are the most technologically advanced braking components in the market today. ThermoQuiet ® combines quiet performance with exceptional stopping performance for medium-duty vehicles. Richards also offers all other lines of Wagner products, call
586-725-2361
or visit us in the store for availability.
Brake Pad sets Starting At:$32.79/Set
---
AMSOIL

Richards Auto Parts is proud to stock the full line of AMSOIL synthetic lubricating oils. This includes all types of engine and gear applications, including those for specialized vehicles and severe operating conditions. In addition, AMSOIL has developed sophisticated fuel additives, filtration systems and other companion products that supplement and extend lubricant performance. Visit our store or call to purchase your AMSOIL products today.
Starting At:$7.22/Quart
---
GATES BELTS AND HOSES

Gates automotive replacement products deliver the ultimate in performance and value. We stock the automotive and light truck belts and hoses you need, including a full line of
MICRO-V Serpentine belts and Powerated V-belts that are a perfect combination of quality and reliablitiy. Track-to-Street technology is just one more way we
provide products that help accelerate you day to day life. Richards is proud to offer the full line of gates products. These are avaible for most applications.
Call or visit us to puchase Gates Belts and Hoses.
Gates Micro-V Serpentine Belts Starting At: $19.95
Gates Hoses Starting At: $8.99
---
VALVOLINE RACING OIL

Valvoline offers a line of racing motor oils that are designed for the serious racer. Race car engines are operated at high speeds for hours at a time. In order to get optimal performance from your engine it is important to choose the right racing motor oil. Richards offers a full line of the Valvoline Racing line of oils as well as all other Valvoline products. If you are looking for Valvoline, we are the place to find it.
Valvoline Racing Quarts Starting At:$8.36/Quart
---
DEKA BATTERIES

Deka's complete line of lead-acid batteries for passenger cars, light trucks, and vans are made in the U.S.A. of the highest quality workmanship and materials. We carry sizes and capacities for virtually any vehicle and vintage. Our most popular sizes are made with state-of-the-art calcium maintenance-free lead alloys for the lowest gassing rates, longest life and highest performance.
Deka Batteries Start At:$59.95
---
ROYAL PURPLE
Royal Purple manufactures high performance lubricants for most automotive, industrial, marine, motorcycle and racing applications. It is considered the best synthetic oil by many end users. Royal Purple synthetic oil and synthetic lubricants are formulated to maximize performance in real world applications. Richards carries the full line of Royal Purple synthetic oils including Racing & Marine Oils.
Royal Purple Quarts Start At:$12.50/Quart
---
BRAD PENN OIL

BRAD PENN® brand products are truly "MADE IN THE U.S.A." American Refining Group's Bradford, PA refinery is the home of "The Green Oil®" that racers, engine builders and enthusiasts alike have all come to know and love! The unique green color and outstanding performance of our Penn Grade 1 High Performance Oils set them apart from the competition. Naturally, Richards carries a full line of Brad Penn products for street & racing usage. Call or visit us for pricing & availability.
Brad Penn Quarts Start At:$11.78/Quart
---
NITROUS REFILLS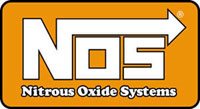 Richards Auto Parts is your local store to refill Nitrous bottles. We are racers as well & expect only the highest quality care in making sure our Nitrous bottles are filled properly. Our store is open 6 days per week and we can fill your bottle while you wait. We also offer a full line of Nitrous parts and products. Visit Richards today for your Nitrous needs.
Nitrous Refills:$6.50/lb.
---